In an era of increasingly fast technological innovation and change, there is a growing necessity for people not only to know how to use the connected world (being anything from computers, programmable devices, drones, etc), but also to understand how to use all of these things in new, innovative, untested and unusual ways. With this new necessity in mind, coding should become as basic as reading and writing, and be treated as such in school curriculum the world over.Based on this, arduino was born and in order to enable beginners to learn arduino better,Aitreasure 9239 smart car kit was born.
So why arduino beginners choose Aitreasure 9239 smart car kit?
Aitreasure 9239 smart car kit is an educational kit for beginners  to get hands-on experience about Arduino programming, electronics assembling and robotics knowledge. It is an integration solution for robotics learning and made for Arduino education.
Detailed step by step tutorial guide
Many beginners are afraid of assembling the car kit because they think it is very difficult.But now,Aitreasure has changed this situation.We have a set of easy-to-follow guides including quick start guide coming with products,pdf instruction shows on our offical website and the video tutorials on our youtube channel.Each guide is very detailed to tell you how to connect, how to upload code,etc.
Complete hardware and software, easy to install
We have complete hardware and software for each smart car in order to let you enjoy the fun of arduino. To make 9239 much easier and convenient to assemble,we have do all things for you including the already welded motor and what you need is just a screwdriver(included in the box).As for the software,we have uploaded all the software you may needed on our website .We also have upgraded our package design and it becomes more minimalism design made it a perfect gift for your kids ,friends and yourselves.We also have some components on our website if you have your own ideas for your smart car or arduino design.
Aitreasure 9239 smart car kit is a multifunction car kit.It has 4 kinds of modes switching,Line Following Module,  Bluetooth Module,   Infrared Remote Sensor and Ultrasonic Sensor,.That's mean you can experience 4 functions of arduino smart car in one car.
1.

Line Following Module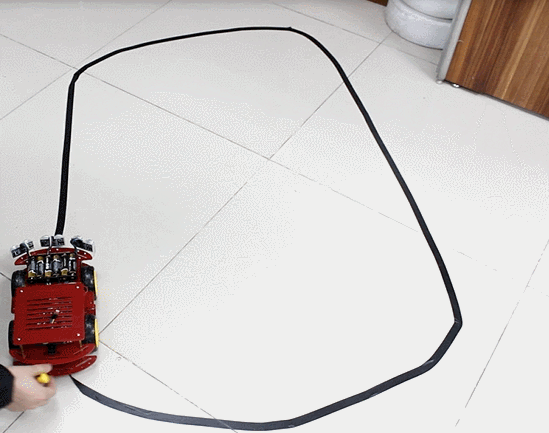 The line tracking modules at the bottom of the car make sure it follows the runway you design with its infrared transmitter tube and an infrared receiver tube. Make sure your runway is clear enough and long enough then you can enjoy a wonderful car racing show.
2.
Bluetooth Module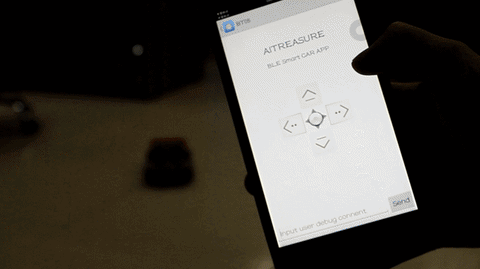 It wouldn't be smart enough if you can't control your robot car with your phone. Simply download and install the AitreasureCar APP from our website and team with our BT-05 Bluetooth module you can control your car freely. In our tutorial you will also learn how to edit and send code to the board and make it run.
3.
Infrared Remote Sensor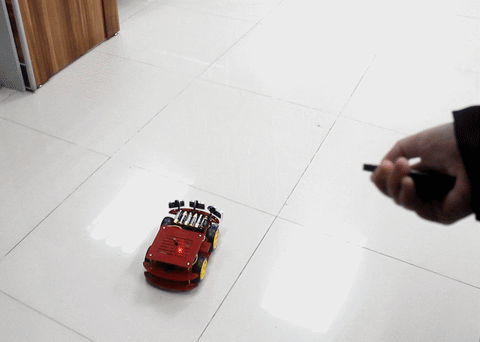 Infrared Remote Sensor function is to say we can use an infrared remote control  to remote the smart car through the infrared light.The signal between a remote control handset and the device it controls consists of pulses of infrared light, which is invisible to the human eye but your smart car can catch it.
4.
Ultrasonic Sensor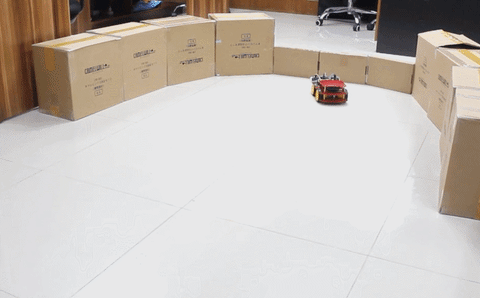 Under this mode the Aitreasure robot car will automatically detect obstacles ahead of it no matter which direction it is from with the ultrasonic sensors on the platform by sending waves and calculating the distance. Keep your car away from collision and enjoy the fun.
Unique car design on the market
As you can see,Aitreasure 9239 smart car has unique car design that is different from other arduino smart car on the market.The lines can be hidden because of the increased roof design,therefore it  makes the smart car  looks more tidy.And because of the roof design,our Aitreasure 9239 car looks like vintage car! Don't you think it is cool?
Don't you consider to get a set of Aitreasure 9239 smart car to begin the arduino's journey of yourself , your child and your friend's?
If you enjoyed this post, I'd be very grateful if you'd help it spread by emailing it to a friend, or sharing it on Twitter or Facebook. Thank you!
Please follow and like us: